Overview
Imagining the future of mobility – this project was in partnership with Ford Motors. Introducing M - connecting users and services. Any type of business can sign up for M, from food, health, clothing, education, non-profit, entertainment and art. Businesses can create their own mobile truck and use it to travel to hotspot suggested by M, where related businesses and interested users can congregate.
M brings services directly to the user, reducing time spent researching and travelling to the service. Users will be notified when a service that matches their interest is nearby. Users can rate each service after experiencing it and M will learn to suggest products that fit the user more specifically over time. The rating system also aids quality control, as M only wants to bring the best to its users.
M knows each user intimately and so can generate a list of clientele who would love the service. This way, businesses can directly serve the most dedicated and interested people. M simplifies peoples' intentions so those who are not interested will not be bothered and companies can provide their service for only those who are interested. M will also create pop up events where related businesses can meet up. This will expand their customer base and allow them to generate more revenue. Business owners can also meet others who are in the same industry, leading to potential collaborations and connections.
Process + research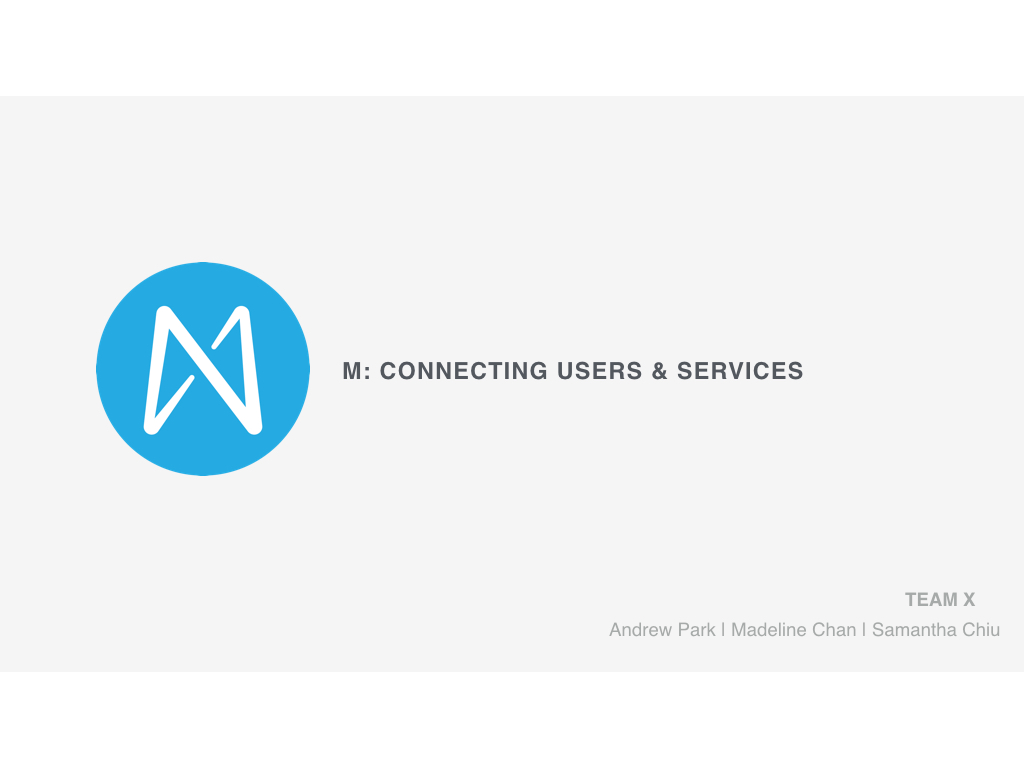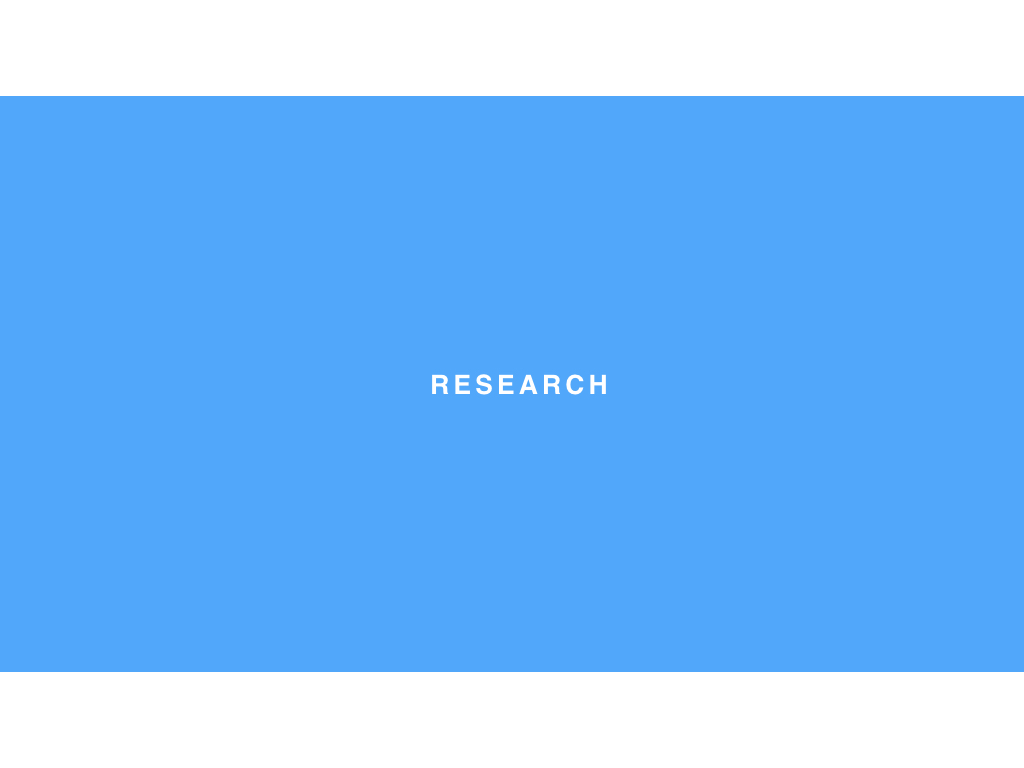 identifying users' pain points
We interviewed participants to find their main pain points with travel. The overwhelming majority expressed that their daily commute was the biggest source of annoyance to them. Travelling for leisure was much less frequent, and so they did not have issues with taking the plain, train or bus occasionally.
The main reason people travel is to go to and from home to work. This takes up the greatest amount of their travel time and is the most frequent reason for travel. We found that some people had very long commutes, especially if they lived just outside the city and their work was located inside the city. These commuters wanted to make better use of that time because they saw it as a waste of potentially productive time. Other participants expressed that they felt they wasted time getting food during lunch because they wanted to try new places, but this required researching and deciding where to go, and then walking to that location. They wanted to make better use of their lunch breaks.
make tool
We used a make tool to see how we could improve the experience for users. We printed out sheets of paper and asked them to describe their daily routine and where they needed to travel. People said they travelled during lunch to find food, and during the morning and afternoon to travel to and from work. We asked them to also draw services or activities they would like to do during these time periods to make them more fulfilling.
users' wants - food, sleep, & entertainment/relaxation/fitness
We categorised the users' wants into 3 main groups - food, sleep and entertainment/relaxation/fitness. We realised that people were used to the routine of their daily life and wanted something to make their lives more interesting and add value. People also felt that they wished they had more time to relax, exercise and catch up on sleep, but had difficulty finding time to do this. Users felt unsatisfied with their daily routines, but did not know where to seek out new activities, or how to find new things to do without investing a lot of time researching upfront.
We decided to conduct some research regarding current businesses that offer these 3 categories. Why were people not satisfied with existing businesses that offer food, entertainment, relaxation and fitness? We found that with the rise of ecommerce, there were more options available, but people did not know how to choose. The options would also be spread out in different locations, which made it difficult to check out multiple businesses quickly.
from the perspective of business owners
In our research, we found that with the movement from traditional brick-and-mortar stores to e-commerce, business owners missed having a connection with their customers. Although ecommerce was much cheaper that having a physical store, it came at a great cost where the business owner felt disconnected from their customers. We wanted a way to connect users to businesses in a way to create mutual symbiosis. Users would find new and exciting services and products, and businesses could find customers who were truly interested in their service.
We interviewed Aaron Lee, owner of Korilla BBQ, who uses a food truck to sell food. He said that it was a great way to test the waters without committing to the high cost of a brick-and-mortar store. It also gave him the mobility to find the best locations to gain customers.
mobile trucks
We decided to make a service to help up-and-coming business owners, or first time entrepreneurs to test their business by starting a food truck. This would be low cost, and allow them to be mobile. They could travel to their customers and also move their store location whenever they wanted. They would also be able to interact with their customers face-to-face, building trust for repeat customers. Food trucks were the most common type of truck that existed, but we wanted any type of business to sign up for a truck.
We decided to call our service M, because our goal was to match users and services through the use of mobile trucks.
concept map
Through a mobile app, users could show their interest for specific services or products. The app would collect where the users were located and their interests and analyze the data to tell the trucks where to congregate in order to serve their customers. M would group together related businesses, and tell them to gather at the same location. This allows business owners to make connections with each other, and to also create a fun and immersive environment for users.
This guidance from M would help eliminate uncertainties that business owners had about how to find their customers and where they should be at any given time. After users interacted with the trucks, they could rate them on our app. This would allow M to recommend only the best businesses to customers.
service that grows with the user
As users use M more, M can better recommend services that they would be interested in, and suggest new businesses to try. Users would get notifications about pop up events to attend during their lunch breaks or after work. Businesses could gather in areas that are on the users' way home, or near their workplace to eliminate wasted time.
mutual symbiosis
With M, businesses and users both benefit. Businesses learn who their customers are and where they should be to grow their customer base. Customers reduce time spent travelling to find interesting activities because businesses can just come to them. Businesses congregate in hotspots that move and change throughout the day based on user needs and preferences. M creates new connections between businesses and users, without requiring users to go out of their way to try new things. Business owners are given a chance to have a deep connection with their customers and other similar businesses.